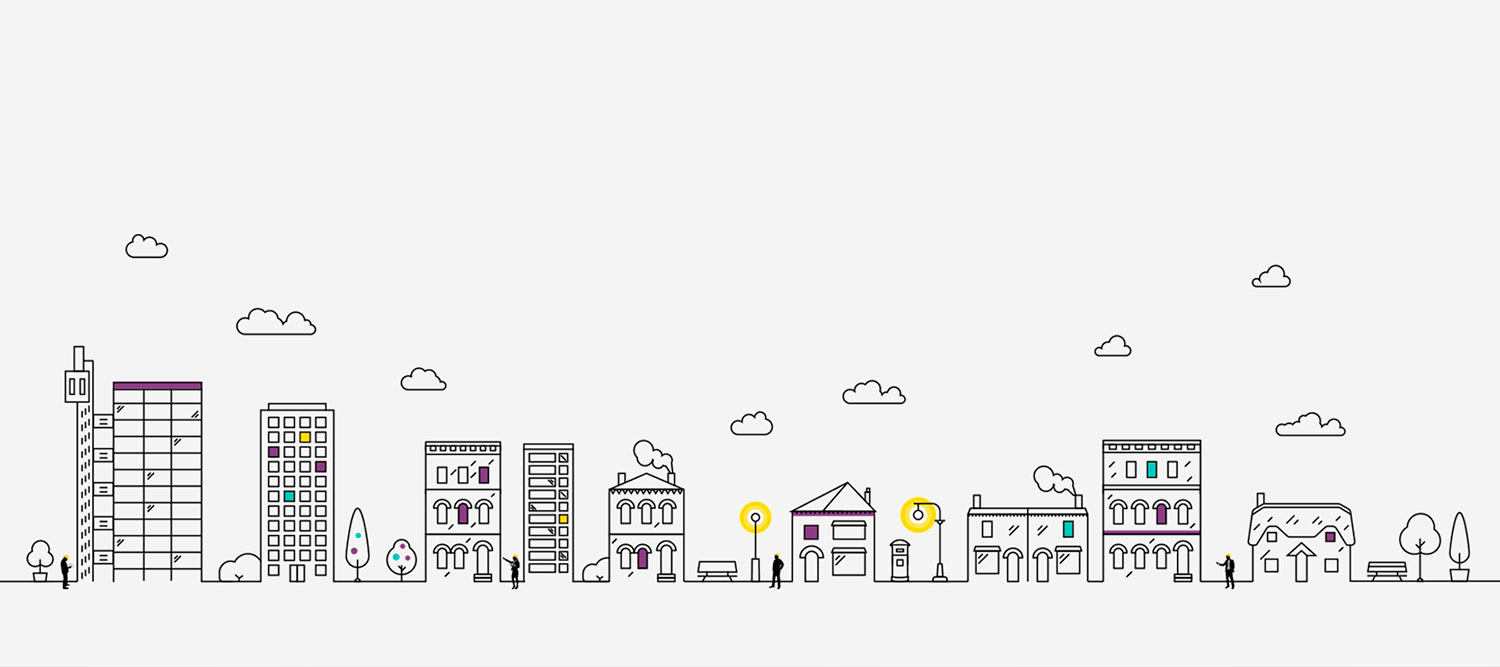 For most people buying a house is a daunting experience. Sidedoor was created to make it easier. Sidedoor helps people find a quality surveyor in their area. A survey is often a rushed process in the homebuying journey and the majority of homebuyers don't even get one. So educating the public was part of the brand experience. We were thrilled to be tasked with building their brand.
Sidedoor needed to be modern and appeal to a wide variety of people. The site is an online marketplace so both homebuyers and surveyors needed to use it.
The visuals had to be modern and flexible. There is no archetypal home in the UK. Homes come in all shapes, sizes and periods but they're all important. So we developed a simple lineart style of illustration that visually treated all home as equal. We also had to create a large suite of icons to help people navigate the complex world of home buying surveys.
Buying a house is usually the most expensive purchase of our lives. We wanted to make sure the brand was both compelling and useful.
We produced the logo, icons, brand guide, animation and taglines.